10.02.2021
Please find below a study on the implementation of the state programme for the treatment of Ukrainians abroad, which, in particular, addresses the following issues:
– 0.6% of health care expenditures are allocated to finance the treatment abroad programme for 450 Ukrainians. What treatment services do Ukrainian patients most often receive abroad and why?
– Is the amount of funds allocated for the programme sufficient?
– What approaches to planning, implementation and implementation analysis does the government use regarding the treatment abroad programme? Do these approaches ensure the efficient use of budget funds?
– Is there an alternative to treatment and surgeries for Ukrainian citizens? What are the common approaches to address the issue of the citizens needing the treatment abroad and which approach should Ukraine choose?
Click on the image to download the study text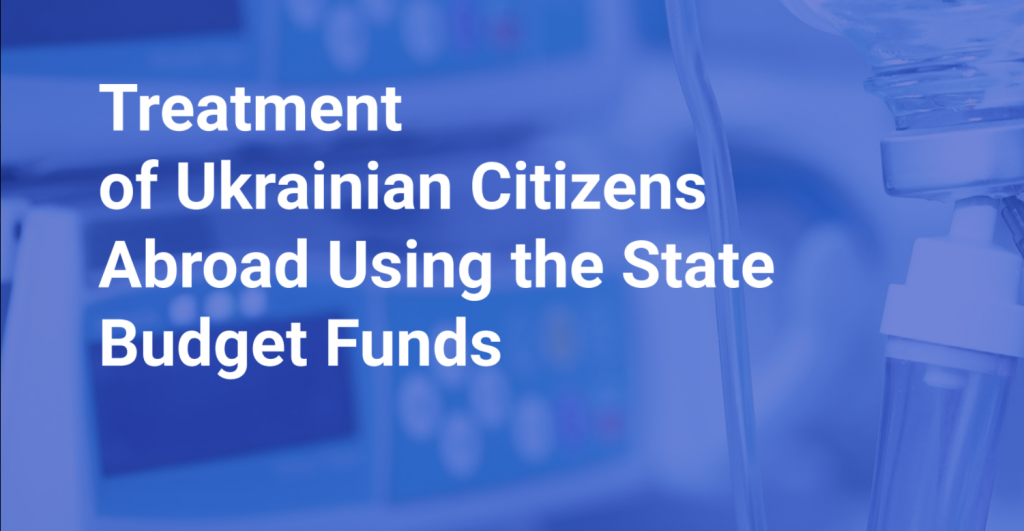 The study was conducted as part of the Think Tank Development Initiative in Ukraine, implemented by the International Renaissance Foundation in partnership with the Open Society Initiative for Europe (OSIFE) with the financial support of the Embassy of Sweden in Ukraine.
The views and positions expressed in the study are those of the authors and do not necessarily represent the position of the Embassy of Sweden in Ukraine, the International Renaissance Foundation and the Open Society Initiative for Europe (OSIFE).